Your Experienced and Trusted Advocate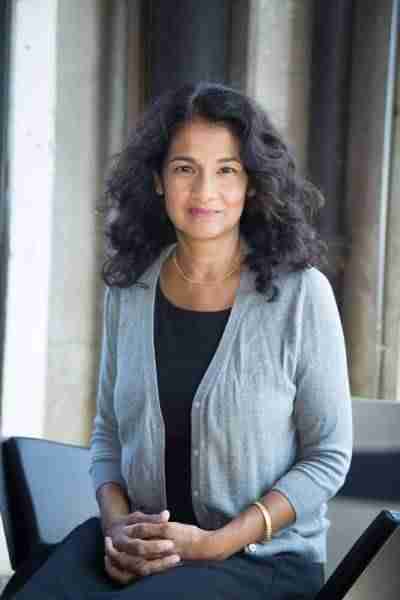 San Mateo Immigration Attorney
Priya Alagiri is the founder of The Alagiri Immigration Law Firm.
She has worked both in law firms representing Fortune 500 companies and in high-level positions within the U.S. Government. Upon her departure from the U.S. Government, she received the U.S. Government's Honor Award. Coming from a family of immigrants who entered the U.S. on a variety of visas, Ms. Alagiri has had a long-standing professional and personal interest in immigration law. After working at a national law firm, she decided to start her own immigration firm in order to have more of a direct and personalized impact on her clients. She has lived and worked in India, Africa, China, South America, and Europe.
Ms. Alagiri is an award winner in her field and has held leadership positions within the American Immigration Lawyers Association. In addition, she has written numerous articles and given multiple legal presentations on immigration. She also serves as a mentor to other attorneys on immigration law cases. Ms. Alagiri attended The American University Law School, where she was on the Executive Editorial Board of The American University Law Review.
Ms. Alagiri exclusively practices U.S. immigration law and is licensed to practice U.S. immigration law in all 50 states. She always provides honest legal advice that is in the best interest of her clients and is realistic about expectations and the chances of success. She is highly praised by her clients and is recognized as an award-winning immigration attorney.

We Always have Your Best Interest at Heart
Read the Success Stories from Our Former Clients
Laura O.
"Priya is a wonderful attorney to work with."
Bharath U.
"She takes the time and effort to respond to all the questions i had and she was very prompt with the responses."
Shweta C.
"Very thorough and knowledgeable."
David L.
"I would highly recommend anyone needing immigration services contact the Alagiri Immigration Law Firm."
Sam C.
"Priya is knowledgable and very professional and easy to talk with."
Di Y.
"Priya is the best attorney so far!"
Alex C.
"The application was approved without a hitch."
Abi R.
"I can say with no hesitation that Priya is the most knowledgable, kind and empathetic lawyer I have ever worked with!"
Bin M.
"They helped to file everything to get me approved."
Maxi G
"Priya is very knowledgeable"
Gerardo C.
"The best immigration lawyer I had ever met in the past 10 years!"
Bellajdel A.
"These guys are amazing! They got my H1B case approved without RFEs or delays."
S.W.
"Priya is honest, ethical, and has a good heart AND she is a splendid attorney."
Nara H.
"She is honest, knowledgeable and invests a lot of time into her cases."
Aditi V.
"I would strongly recommend Priya to anyone for any immigration issues."